Claudia Kuhns is the founder of Yoga for Health. She is a certified Iyengar teacher and has been teaching and practicing yoga for over 25 years. Claudia is an approved contractor with the State of Colorado Vocational Rehabilitation Services . Claudia teaches beginning and intermediate students and works with specific adaptive applications of yoga. In addition to teaching, Claudia is the director of Yoga for Health. In 2018 she completed a three year Iyengar yoga therapeutics program.
Claudia has been offering classes to people with HIV/AIDS and traumatic brain injury since the late 1980s, working with The Yoga Group / Yoga for Health – See more at: http://www.yogaactivist.org and http://www.edgeonthenet.com/.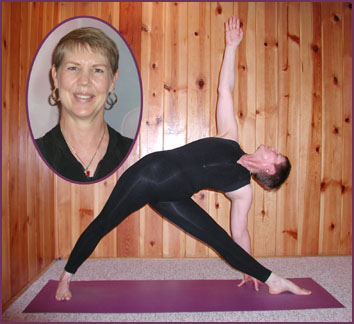 Please call Claudia for more information, at (303) 744-3407.
Read student testimonials here….